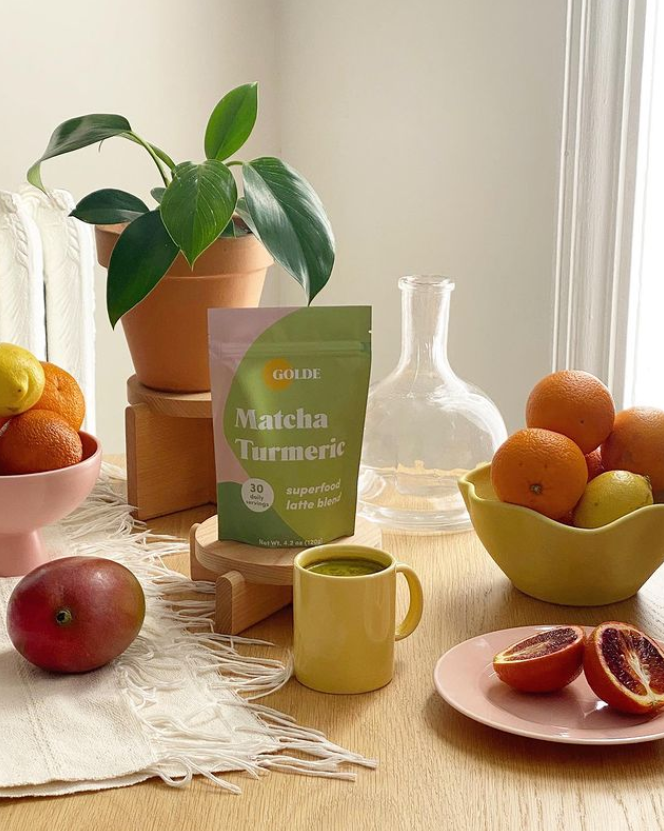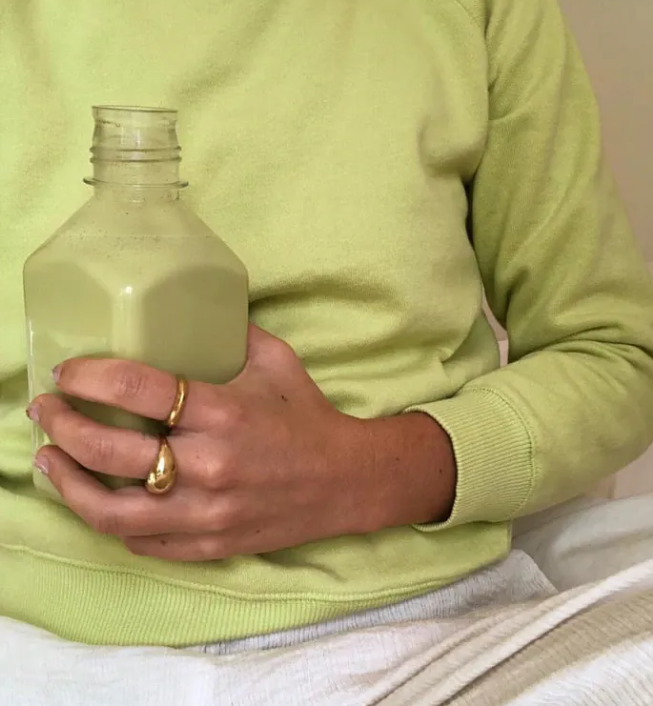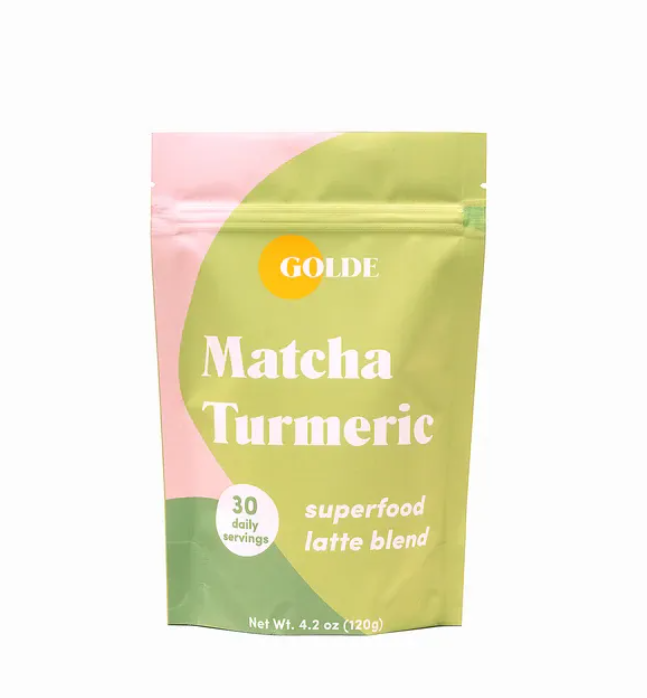 Make the switch to jitter-free energy with the Matcha Turmeric Tonic, a powder blend of 7 essential superfoods to support skin glow, debloating, and serene focus.
Featured Ingredients + Benefits
Matcha is the must-have green superfood, rich in glow-boosting antioxidants, detoxifying chlorophyll, and with a natural boost of caffeine. Golde matcha is made from stone-ground Japanese green tea leaves, giving you 100% of the nutrient content compared to traditionally brewed teas.
Turmeric is the ultimate superfood for skin and gut health. It can help to support skin clarity and radiance, and is a longtime remedy to banish bloating and boost immunity.
Coconut and black pepper provide the healthy fats and necessary nutrients for turmeric to be absorbed in the body.
Ingredients: coconut milk powder* (coconut milk, tapioca starch, acacia gum), turmeric**, matcha green tea*, ginger*, cinnamon*, cardamom*, black pepper*
* = certified organic, ** = organically grown
How-to: Try it in water, milk, or smoothies! Blend to combine with your favorite hot or cold drinks. Enjoy daily at any time.
Contains 30 daily servings
No added sugars/sweeteners
Vegan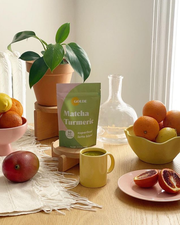 Matcha Turmeric Tonic