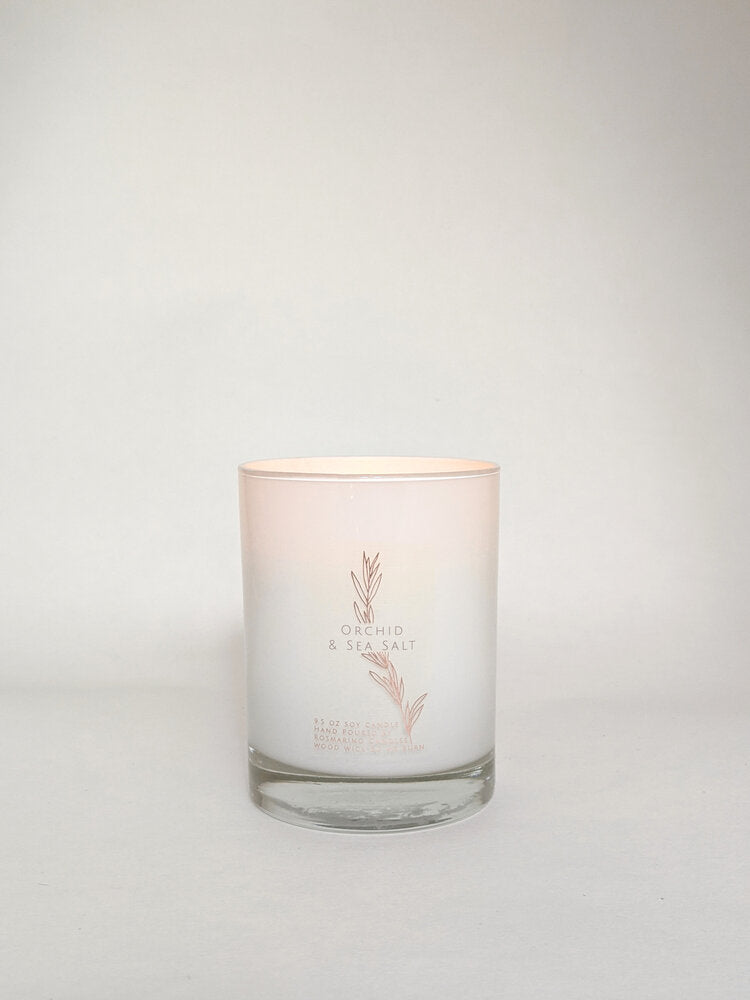 Orchid & Sea Salt Wood Wick Candle
Sea salt, ozone, jasmine, lily of the valley, green leaves, woods.
A laid back floral, this scent is reminiscent of a spa, beach house, or a fancy bathroom. A best seller, it's the most loved by most noses.
This 9.5 oz wood wick candle will fill a medium or large space such as a kitchen, bedroom, or living room. Burns ~60 hours. 4" height. 3" diameter.
Hand-poured soy wax. Wood wick. Certified non-toxic and phthalate free.
Candle Care:
Trim wick to 1/8" before each lighting.

Burn long enough for wax to melt to the sides of the container to prevent tunneling.

Don't burn for more than 4 hours and follow all safety protocols on bottom of the candle.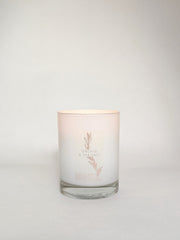 Orchid & Sea Salt Wood Wick Candle