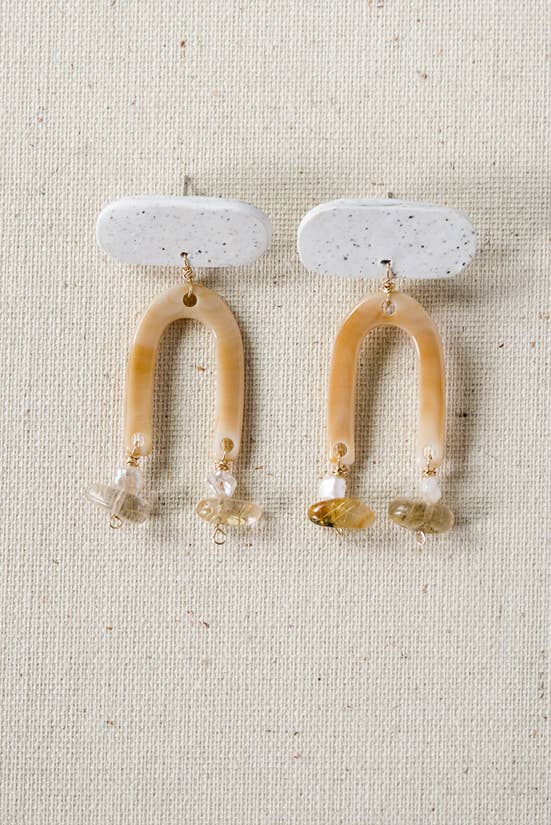 Neutral modern earrings to elevate your everyday.

Made from polymer clay, rutilated quartz, freshwater pearls, resin, 14k gold-filled wire and stainless steel posts and backs. Rutilated quartz contains thin, golden threads of minerals. The golden threads of rutile infuse your body and chakras with divine light, energizing your chakras and strengthening your willpower and motivation.
Handcrafted by Addison Ryan in Nashville, Tennessee.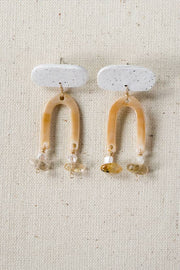 Terre Clay Earrings