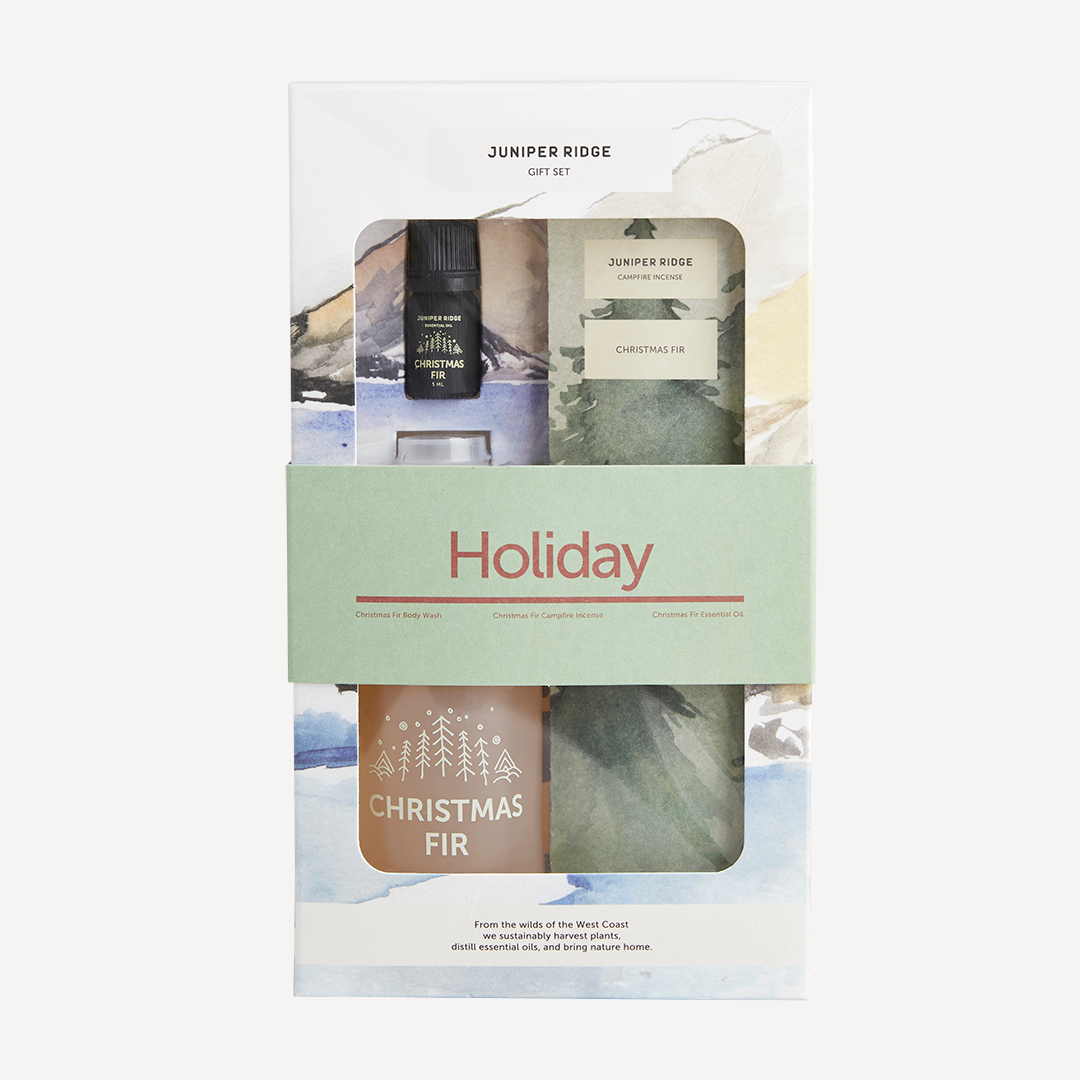 Holiday Christmas Fir Gift Set
A curated gifting set of sustainably harvested Christmas Fir including one body wash, one essential oil, and one incense pack.
Perhaps no scent can transport us like that of Christmas trees – that unmistakable dank, resinous scent of needles and sap. These products' aromatic essence is a blend of sustainably wildharvested fir and pine essential oils that captures the sensory spirit of the holidays.
Body Wash – 8 fl. oz.
Essential Oil – 5 mL
Incense – 20 sticks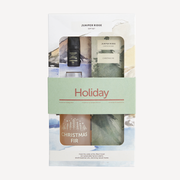 Holiday Christmas Fir Gift Set