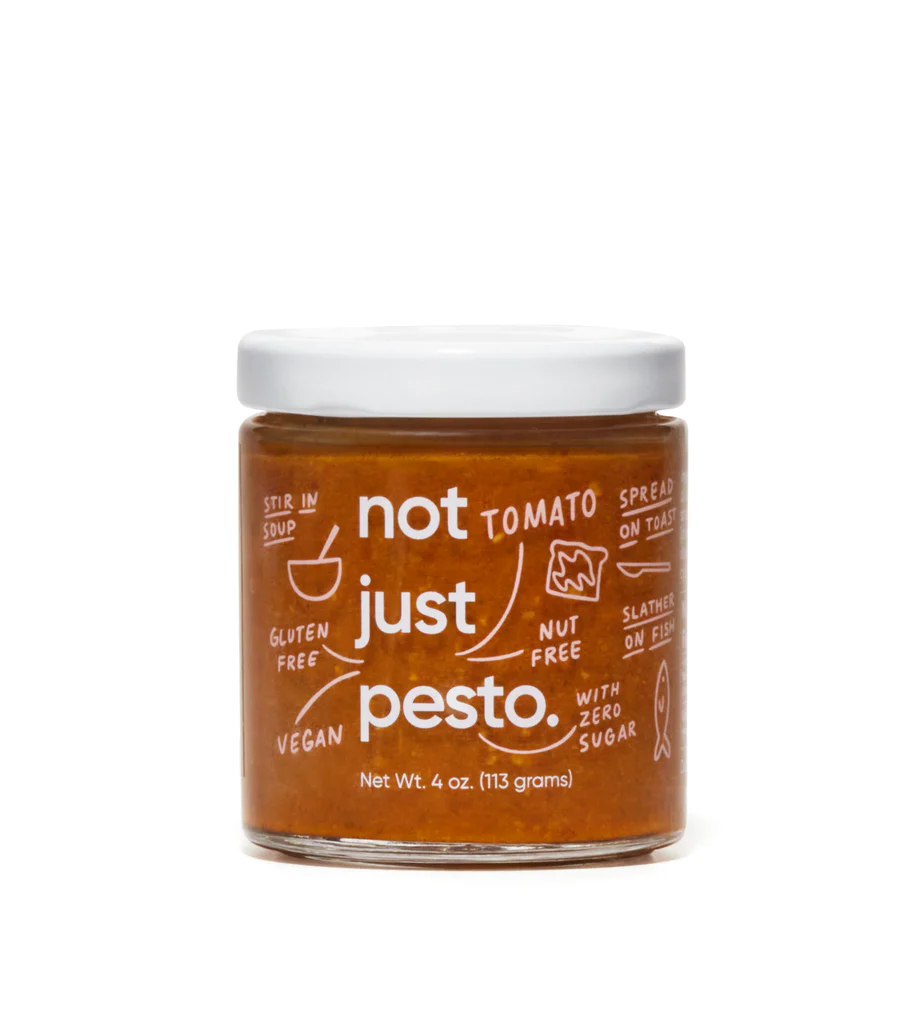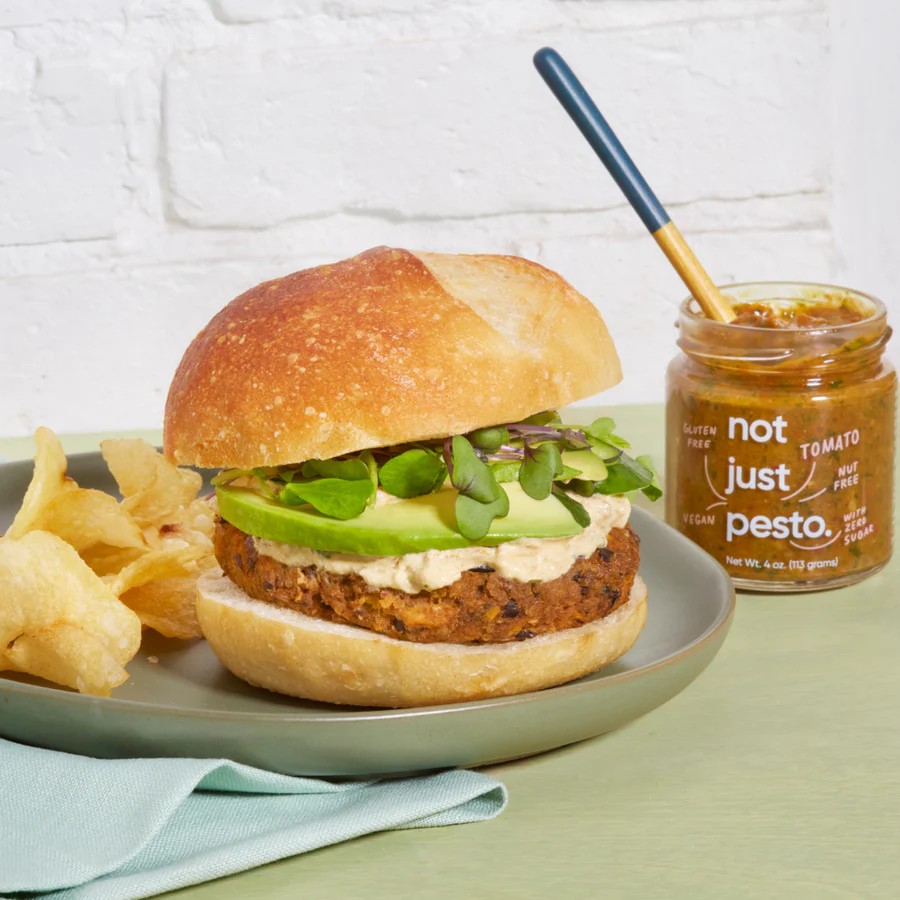 A pesto you can keep tucked in the pantry? Yes! This red pesto, made with sundried tomatoes and fresh herbs is packed full of flavor.
We skipped the nuts and cheese, but boost umami flavor and creamy texture with nutritional yeast and sunflower seeds. Slather on a chicken for roasting, spread on a sandwich, stir in to soup... toast to tagiliatelle, transformed in two secs!
Vegan, gluten-free, sugar-free.
Comes in a 4oz. glass jar.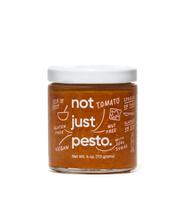 Tomato Pesto